This sample contains example code that demonstrates much of the functionality of Solid Framework
This sample contains all that you need to get started using VB.Net with Solid Framework.
Download a license from solidframework.net.
Download the latest version of SolidFramework. We recommend the AnyCPU version of the library.
Download the sample VB.Net Tutorial code which is a zip file.
Extract the contents of the zip file.
Extract the contents of the SolidFramework zip file into  into the same folder that now contains the "VBNet Tutorials" folder.
Copy the license into the SolidFramework folder.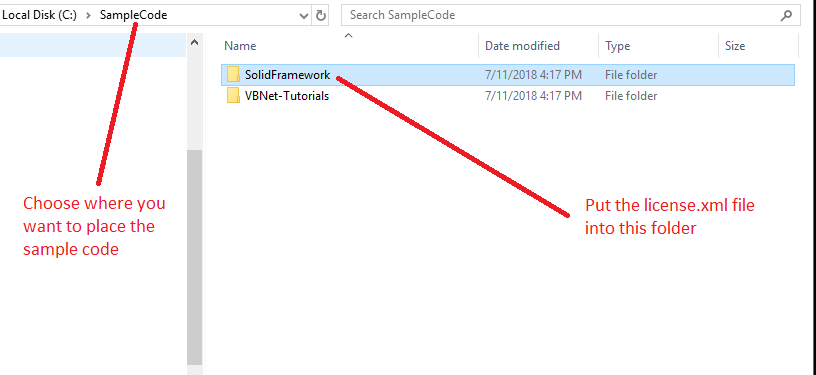 The solution should then build successfully.
Run the project.