After reviewing the available options, we chose to use Solid Framework technology for the conversion of PDF files to Microsoft®Word and Excel in Adobe® Acrobat® X.
The document reconstruction quality is very good and the Solid Documents team has been a pleasure to work with on this project.

Converting PDFs to Word, Excel or PowerPoint documents is extremely hard. That's why we have partnered with Solid Documents. We have tested all solution providers and they are clearly the best.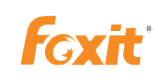 Foxit chose Solid Framework technology for converting PDF files to Microsoft® Office file formats in Foxit PhantomPDF and PhantomPDF Online.  The Solid Framework team has been great to work with and provided us the functionality and support we required.

Translators are often asked to translate PDF documents, but previously there was no easy answer. Now, the integration of Solid Documents into SDL Trados 2009 provides the perfect solution for them. We found Solid Documents an easy company to work with and we were able to quickly integrate its technology with ours. The API is easy to use, the software is robust and reliable and the quality of the output is very good. We have had excellent feedback from our customers and we anticipate a long and successful partnership with Solid Documents.

With Professional 8, we're uniting best-of-breed OCR functionality from Solid Documents, with the industry's leading comparison technology from Workshare, in a single desktop package. We now offer more value to the legal community by supporting an increased range of document formats. Customers now benefit from having the most accurate input and processing methods available to them thanks to Solid Documents.

After review of alternatives we found Solid Documents' Solid Framework to be a lightweight, fast, very easy to use component and most importantly provided accurate conversions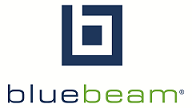 The Solid Framework SDK provided us with an easy-to-use solution for incorporating PDF to Word, Excel, PowerPoint and HTML into our PDF editing software. After testing the technology, we were pleased with the output files it produced and chose to incorporate into our desktop products

The technology from Solid Documents offered unmatched Word output quality combined with easy integration with our server-based framework.
The business and technical contacts were a pleasure to work with and provided knowledgeable and prompt support for all of our questions. 
A samplng of organizations that use Solid Framework SDK